Danesha Little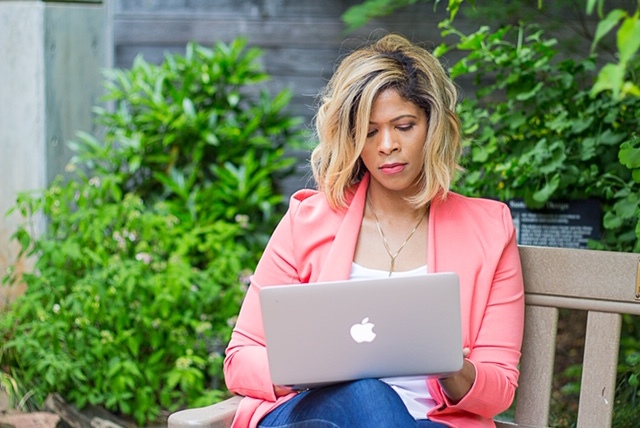 At a young age I began writing as a way to entertain myself. It was hard for me to find stories with characters that looked or acted like me and putting myself in stories was an escape that I needed. 
Over the years, I would use my gift to write plays, skits, programs, monologues, or anything that I felt would help wherever I worked or volunteered at. 

I've written for various audiences, including the military community, churches, schools, volunteer groups and universities. 

Finding inspiration from anything, when an idea takes root, I have to see it all the way through. I listen to people's stories, I watch tons of documentaries, and I love to visit museums. There are patterns in our behaviors and I like exploring all aspects of the human character through love. 

I started writing for Wattpad, an online writing community in 2016 to see if my work was any good and I was surprised by the outpouring of love that I received from that platform. It allowed me to work on my craft, while also interacting with readers, and building my confidence. i don't think I would be the writer I am today without the various readers and writers I met on Wattpad. If you are not sure about your gift, test out some of your work on one of these websites. I promise it will help you.
 
Unfortunately an incident in 2017 changed my outlook and I began to pursue writing outside of the safehaven of the community. 

It has been a journey getting to this point, I had many doors that were either closed or I had to close in order to protect my gift. Through it all, I've learned so much that has made me a much stronger writer over all.  

In 2018, my story "Getting Even" won a "Heartbreaker Watty Award" out of almost 200K stories. I felt so honored and so thankful to be recognized by the community that helped to groom me as a writer. 

I have challenged myself. In 2019, I will be trying to release as many of my stories as possible. I've been sitting on them waiting to share them with the world and now is the time. 

Besides reading or writing, I love basketball- to watch and play it. I'm a die-hard Chicago Bulls fan and I also love working out. I love eating Peanut M&M's mixed with movie popcorn and Chocolate Chip Cookie Dough is my kryptonite. 


When not writing or buried inside of a book, you can find me traveling, hanging out with friends or spending time with my famiy. 

 
"You never know what troubled little girl needs a book."
Nikki Giovanni